2018 Clash of the Heroes Charity Tournament
August 18, 2018 @ 12:00 am
Free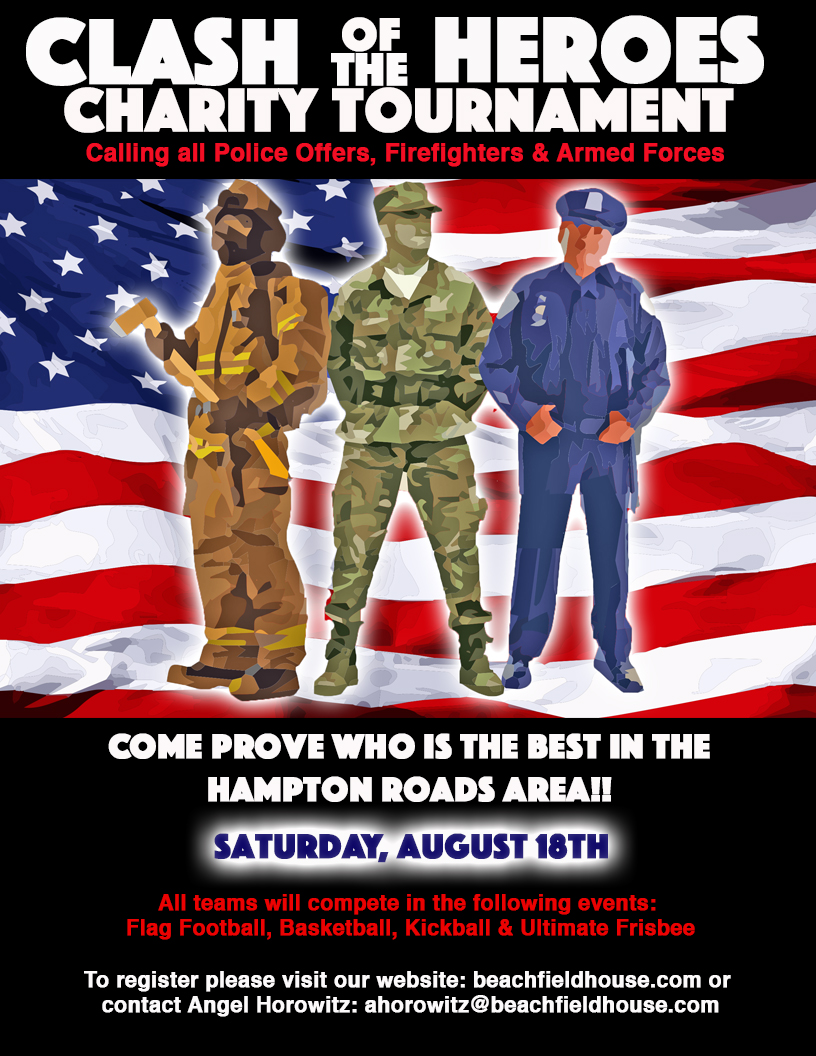 2018 CLASH OF THE HEROES SCHEDULE
Police Officers, Fire Fighters & Armed Forces

We are only taking the first 12 teams that register. Teams will compete in 4 events: basketball, flag football, kickball and ultimate frisbee. Please click this link to register. Captains must first register their team and then send the link for their players to create an account and add themselves to the team. We secure sponsors to make this a free events for the participants and raise money for the non-profit Vigilant Watch.
"Vigilant Watch, Inc. is a 501(c) (3) non-profit organization providing support to our regional public safety officials, active duty or retired, and their immediate families, who have suffered a hardship based on injury, illness or catastrophic event, which has created a financial or physical hardship. We support the seven cities of Hampton Roads and the Eastern Shore of Virginia (Virginia Beach, Norfolk, Chesapeake, Portsmouth, Hampton, Newport News, Suffolk). We work solely on contributions and donations to offer financial, advisory and moral support." – Vigilant Watch Webpage
Please take a look at our 2018 Clash of the Heroes Sponsor Packet for the different options available. All sponsorships are on a first come, first serve basis.
** If you are interested in becoming a sponsor please reach out to Angel Horowitz at ahorowitz@beachfieldhouse.com **