2018 Adult Flag Football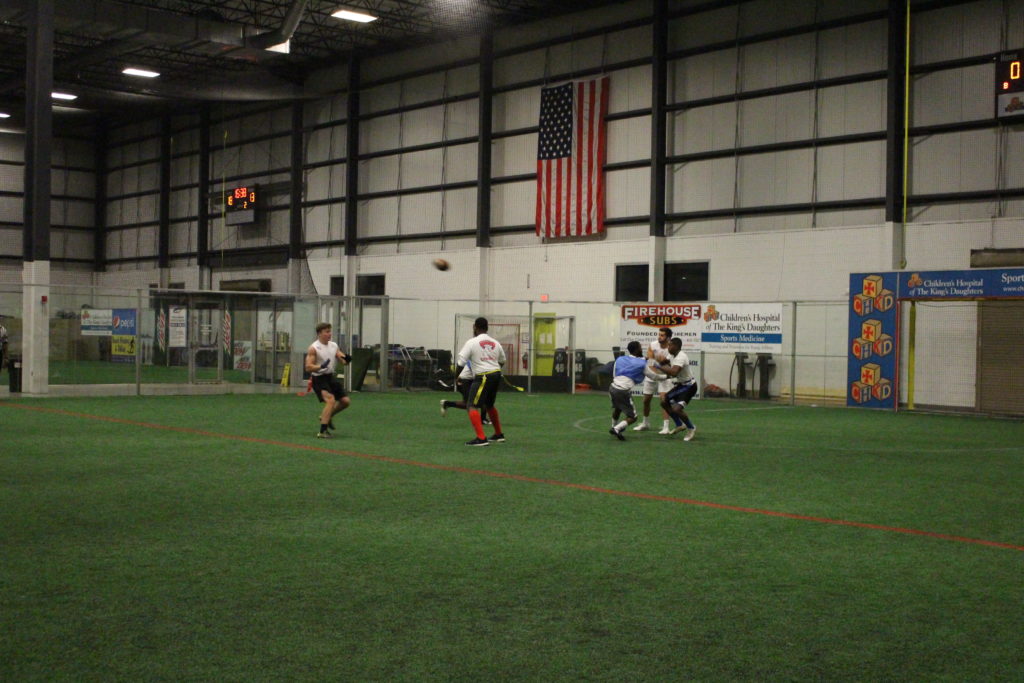 Price: $90-100
Play Time: Friday Nights
Seasons: Winter, Spring, Summer, Fall, Holiday
League Information
$90 early registration fee + $10 admin fee (2 weeks prior to season starting)
$100 regular registration fee + $10 admin fee (within 2 weeks of season starting)
7 Regular season games + Postseason
The number of teams able to participate in playoffs will be determined by the director early in the season. Not every team makes playoffs.
1st Tie Breaker is head to head matchup. 2nd Tie Breaker is points allowed
Players may register as a free agent or to a private team
Minimum roster is 9 players, there is no max
Rosters must be finalized by game 4 of each season
Sub players are allowed for adult leagues only. $15 fee per game, per player
Only 3 sub fees will be used towards your total registration fee. Any additional sub fees paid will not count towards the total registration fee
Schedules will be posted online. Please do not print the schedule as it is subject to change
In the event of an ejection, players will be suspended for a minimum of 1 week forcing them to miss the following game.
Teams must be registered 7 days prior to the start of the season and must have 3 paid players in order to be added to the schedule
Any free agents wishing to play together must email the director, La'Quan Bailey at lbailey@beachfieldhouse.com
Season Information
2018 Fall Season
Registration Deadline: August 5, 2018
Price Increases: July 27, 2018
Season runs from August 10 – October 12
Division Information
Are you looking for a competitive or recreational league?
This is very important to maintain the integrity of the leagues. Use the league description below to assist you in your decision.
Division 1 – 2 (Competitive)

Skilled players that know their way around the field

For players that like to win

Division 3 (Recreational)

Play for the fun of the game

Play for exercise

Would like to win but winning is not the reason for playing
League Policies
Game play is 7 vs 7
No shorts with pockets.
Rubber molded cleats ONLY – no screw in or metal tipped cleats.
Minimum of 4 teams needed in order to run a division. In a case of low registration, we reserve the right to combine divisions to provide a league.
Each team must have at least 4 fully paid players to be put on the schedule. 
Practices are NOT included with the registration fee, but registered teams can rent field space for practices at a discounted $54 per hour rate.