2018 Summer Cornhole League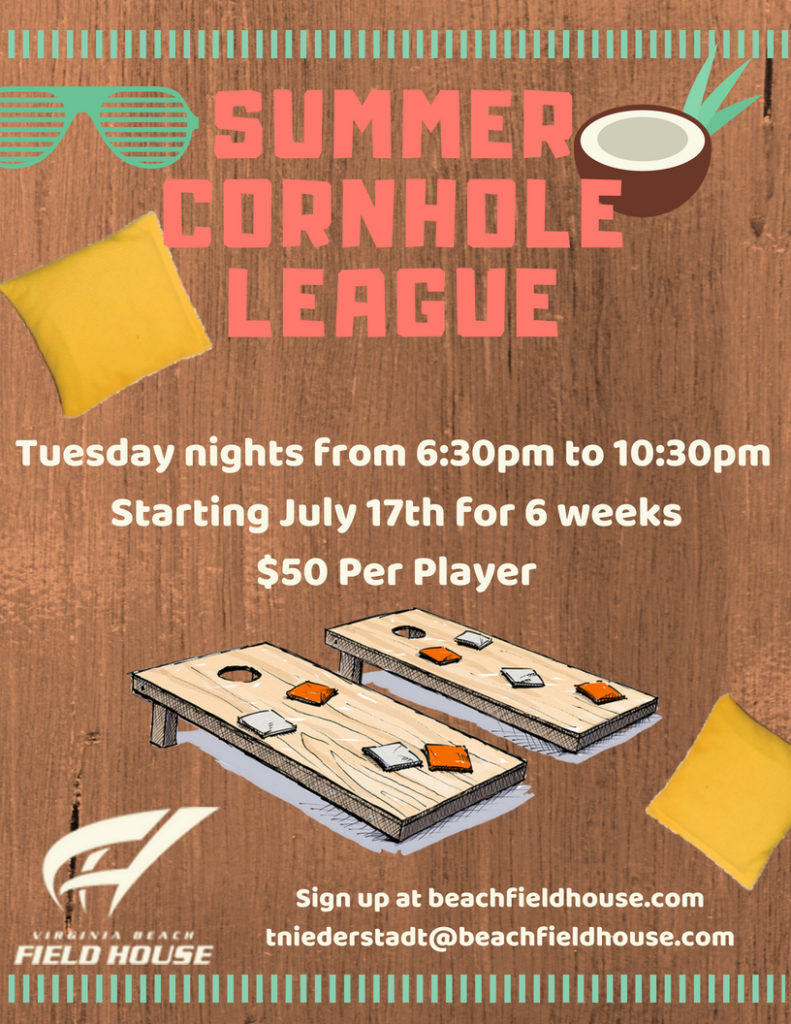 Price: $50
Play Time: 6:30- 10:30
Seasons: Summer
League Information
6 week season – 5 weeks regular play, 6th week tournament.
2 players per team
Sub players are allowed, and the fee is $10 for the night.
Multiple games in a night.
Must be paid in full for the tournament (No sub players allowed for tournament).
Players may sign up individually and be placed with a partner.
Season Information
Summer Season Registration Dates: June 4th – July 4th
Summer Season Game Dates: July 10th – August 14th.
Division Information
Players must be 16 years or older to participate in the league.