Summer Youth Soccer – 7v7 League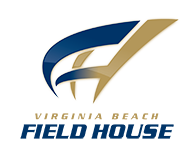 Price: $65-75
Play Time: Mondays and Wednesdays (Games between 5-7)
Seasons: Summer
League Information
$65 Early Registration Fee (Before May 21st)
$75 Regular Registration Fee (Starting May 21st)
50 minute games
6 Regular season games + Postseason
Players may register as a free agent or to a private team
Minimum roster is 9 players, there is no max
Guest players are not allowed for any youth leagues
Schedules will be posted online.

Please do not print the schedule as it is subject to change

In the event of an ejection, players will be suspended for a minimum of 1 week forcing them to miss the following game.
Teams must be registered 7 days prior to the start of the season and must have 3 paid players in order to be added to the schedule
Season Information
Registration Deadline: May, 28th 2018
Season Starts: The week of June 4th
Season Ends: The week of July 20th
Division Information
Divisions (both boys and girls):
Registration Information
Scroll over "Registration" at the top and choose leagues.
On the left side of the page, choose your specific sport. Once the sport has been chosen, choose your division (Coed, Men's, Women's)
Click the register button on the right for the league you are looking to register/

IF REGISTERING A NEW TEAM:
If your team is not set up, please select: "Register a Team". This will prompt you to enter the team name, and allow you to set the registration code. In order to register yourself to the team, you will need to choose the register button to the right of the league you registered your team for and follow the directions below for "If Joining a Team".
IF JOINING A TEAM:
If you are a player registering for a specific team, please select: "Join a Team". You will need a registration code to join your team. Please contact your captain to obtain your registration code.
IF REGISTERING AS A FREE AGENT:
If you are registering as a free agent and looking to be placed on a team, please select: "Register Individual".
Captains/coaches looking for players and players looking for teams can contact Andrew Williams.
Individual kid's that wish to play on the same team, but are not registering on a previously created private team can do so by emailing the director as well. If 4 or more players wish to play together, please create and register a new private team and email the Sport Director requesting assistance filling the roster.
League Policies
Game play is 7 vs 7 (including a keeper)
Rubber molded cleats ONLY – no screw in or metal tipped cleats.
Minimum of 4 teams needed in order to run a division. In a case of low registration, we will reach out to teams to try to combine days.
Each team must have at least 3 fully paid players to be put on the schedule.