2019 Adult Soccer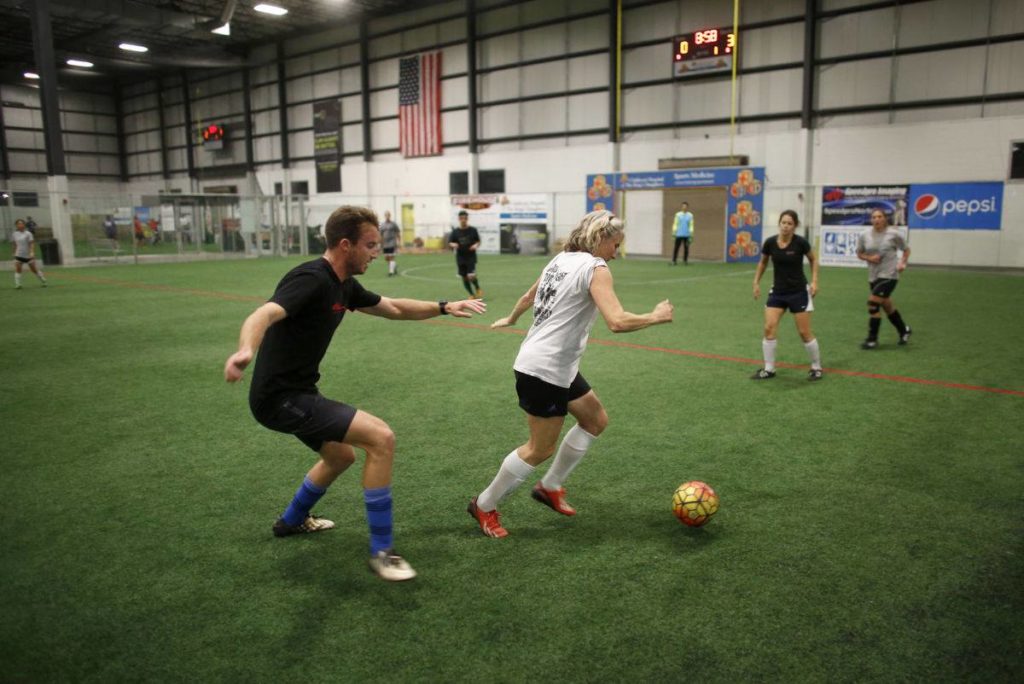 M/Tu/W/Thu/Sun
6:40P – 11:00P
$850 Team Fee
** NEW FOR ADULT SOCCER **
NEW PRICING STRUCTURE

$850 Team Fee, $100 deposit 
You'll pay a $100 deposit when you register the team for the season.
Your team will determine what each player will pay toward the team fee – Please add that to your team notes during registration, so we know what to charge.
Each player can be invoiced for that amount, or you can pay in full.
You may also choose to have your team sponsored by a business or employer. If this is the route you choose, great! Please acquire your funding prior to registration.
Since we'll be eliminating sub fees, player and team payments will need to be in full at the beginning of the season. We do have the ability to establish a split payment plan with a saved credit card.
Any payments above the team fee can be applied to the next season or refunded.
Should you need a sub for a game or to replace an injured player for the remainder of the season, as long as they are eligible, that player can play with no further charge.
Season Information 
FALL 2 SEASON- Registration Dates: August 26-September 23 // Game Dates: September 30-November 17.
HOLIDAY SEASON – Registration Dates: October 14-November 11 // Game Dates: November 18-January 5, 2020. 
Division Information
Monday Nights 

Men's 1
Men's 2
Men's 3
Men's 4
Men's 5 
Tuesday Nights

Coed 3
Coed 4
Coed True Rec Social (Individual Registration)
Coed Social League

No playoff
Pitcher of beer for the team included each week
All individual registrations to meet new people!
Individual registration fee $100

Men's Over 30
Wednesday Nights

Coed 2
Coed 3
Coed 4
Coed 5
Coed 6
Coed 7
Walking Soccer (begins 9/11)
Thursday Nights

Coed 3
Coed 4
Coed 5
Coed 6
Coed 7
Coed True Rec (Beginners)
Sunday Afternoons

Walking Soccer (begins 9/11)
Registration Information
Team captains/coaches must register themselves and their team information no later than 2 weeks prior to the first game to guarantee a spot in the league. Late team registrations will be considered and are at the sole discretion of the Sports Director, depending on field availability and league size.
League Policies
8 regular season games + possible championship game (top 2 teams)
Guest players are allowed in ADULT soccer leagues during the regular season only. Guest players are only allowed thru the first 4 weeks of games. These guest players will be added to your roster.
Players can sign up with a private team or as an individual
Minimum roster is 9 players // maximum roster is 18 players
All league games are 7v7 (including goal keeper)
No metal or screw in spikes – solid cleats, indoor soccer shoes, or sneakers preferred
Shin guards are required
Tie-Breakers
1. Points
2. Head-to-Head
3. Goal Differential
4. Goals Allowed