2019 Adult Volleyball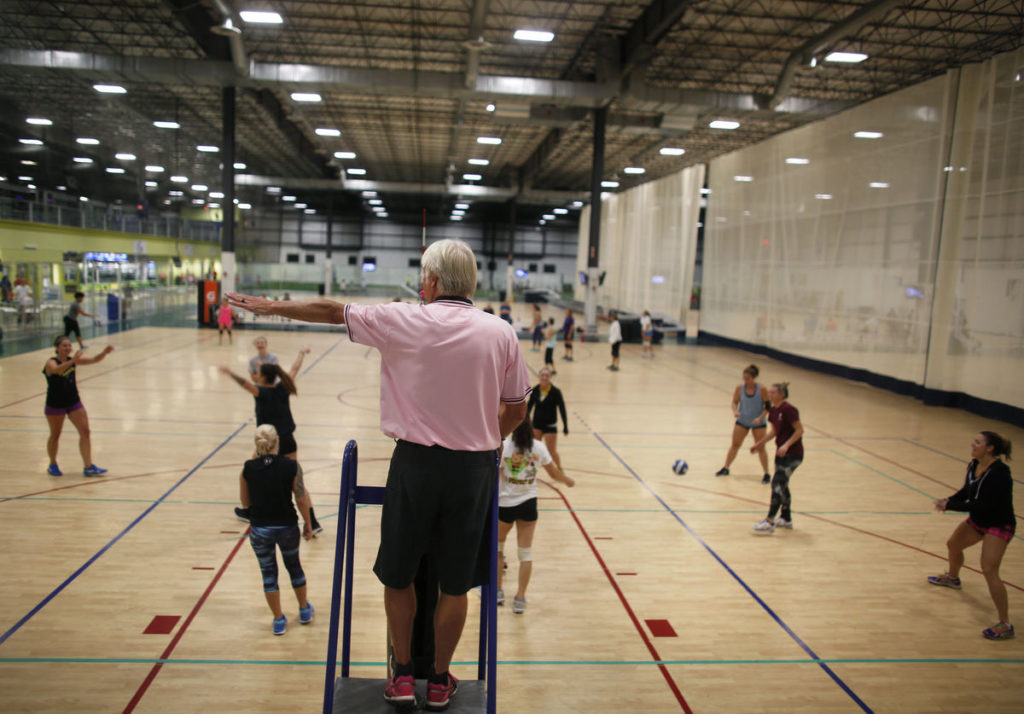 Monday – Thursday
$495 Team Fee
Season Information
SPRING SEASON // February 17 – April 2
Registration Information
$495 team fee
6-week regular season (12 games) with 7th week single-elimination playoffs

1st tie breaker is head to head match-up. 2nd tie breaker is points allowed.

Players may register as a free agent or to a private team.
Minimum roster is four players, there is no max.
Rosters must be finalized by Game 4 of each season.
Schedules will be posted online. Please do not print the schedule as it is subject to change.
In the event of an ejection, players will be suspended for a minimum of one week forcing them to miss the following game.
$100 team deposit due by end of registration to get you included on schedule.
Any free agents wishing to play together must email the Sports Director.
Questions? Email Chris Jones: cjones@beachfieldhouse.com.
Division Information
Are you looking for a competitive or recreational league?
This is very important to maintain the integrity of the leagues. Use the league description below to assist you in your decision.
A & AA/Open (competitive)
Skilled players that know their way around a court (and have the vertical jump to prove it)
*For players that like to win.
B/BB (recreational)
Play for exercise and the fun of the game
*Would like to win but winning is not the reason for playing
League Policies
A and AA/Open leagues have a minimum age requirement of 16 years. There is no minimum age for B/BB leagues, however, the Virginia Beach Field House reserves the right to remove minors from the league.